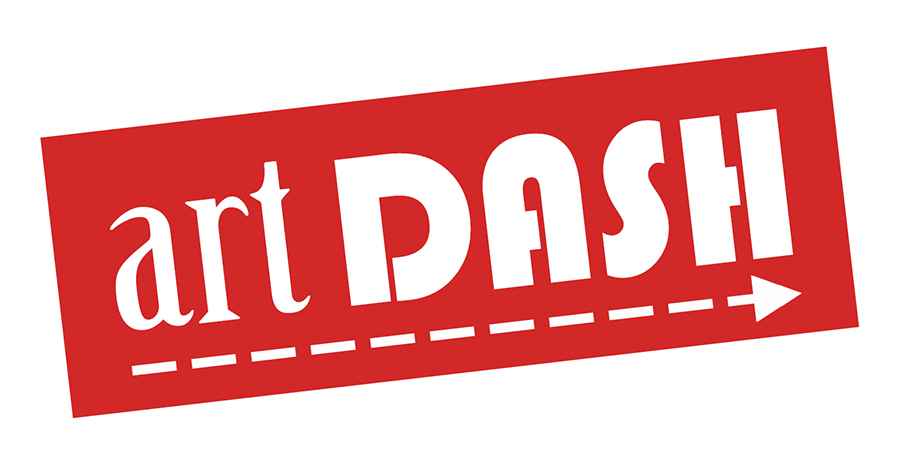 Art Dash: one night of original art
December 14, 2019 from 6-9pm
at Beacon Gallery
524B Harrison, Avenue
Boston MA 02118


You are invited to participate in a true pop-up event: Art Dash, one night of original art. Modeled after the successful ART100 series, Art Dash has been developed to provide direct support to visual artists from sales of their work. Each selected artist will have between 3 and 6 pieces on view each priced at $100 and the artist will receive 100% of their sale proceeds. The event on Saturday, December 14th will be held from 6 to 9pm and the gallery will be open for an exhibition preview during the day from 12 to 6pm. Sales will begin promptly at 6 o'clock and gallery visitors will take purchased works home with them that night. This celebration of local artists will be widely publicized and is guaranteed to be an event to remember! The exhibition and event is being hosted by Beacon Gallery with refreshments provided by sponsors Aquitaine Restaurant Group and Lucas Bols Distillery.
Application deadline extended to August 15.

JURORS:
Jessica Burko, Artist, Independent Curator, Arts Marketer
Dina Deitsch, Director and Chief Curator, Tufts University Art Galleries
Christine O'Donnell, Owner and Director, Beacon Gallery

APPLY HERE:
https://artist.callforentry.org/festivals_unique_info.php?ID=6519

- - - - - - - - - - - - - - - - - - - - - - - - - - -

About the jurors:

Jessica Burko has been an exhibiting artist since 1985 and works with photography, encaustic, and found objects from her studio in Boston's SoWa arts district. In 2007 Burko founded the Boston Handmade artist collective and directed the organization until 2014. She also works as an independent curator with more than thirty exhibitions produced since 2000 including STITCH in 2018 at the New Art Center in Newton. Burko was the Carole Calo Gallery Director at Stonehill College from 2000-06 where she spearheaded a visiting artist lecture series and outdoor sculpture program. In addition to these endeavors, she supports artists in achieving their creative and professional goals through Arts Marketing lectures, workshops, and partnerships with organizations such as the Museum of Fine Arts, Boston and Mass MoCA's Assets for Artists program. Jessica Burko holds a BFA in Fine Art Photography from Rhode Island School of Design, and an MFA in Imaging Arts and Science from Rochester Institute of Technology.

Dina Deitsch, director and chief curator of Tufts University art galleries. In 2017 Tufts University named curator Dina Deitsch as its new director and chief curator of the Tufts University Art Galleries. Deitsch joined Tufts from the Carpenter Center for the Visual Arts at Harvard University, and she is a former faculty member of the SMFA at Tufts in the MFA graduate program, and at the Massachusetts College of Art and Design, and until 2015 Deitsch worked as curator of contemporary art at deCordova Sculpture Park and Museum in Lincoln, Massachusetts. Deitsch received a Master of Arts in art history from Williams College, and undertook graduate work at the Institute of Fine Arts at New York University. Her writing has been featured in Phaidon Press's "Vitamin Ph: New Perspectives in Photography," "Art Papers," "C Magazine," MIT's "Thresholds," and "Art Journal Online," among others. Deitsch has also held curatorial positions at the Williams College Museum of Art and the Museum of Fine Arts, Boston.

Christine O'Donnell, the Owner and Gallery Manager of Beacon Gallery, opened Beacon Gallery in Boston, Massachusetts after over a decade spent living and working in Paris, Hong Kong, and Singapore. While living abroad, Christine honed her eye for art in museums and galleries and also befriended local artists. Christine has a master's degree from Tufts University in Medford, Massachusetts and a bachelor's degree from College of the Holy Cross in Worcester, Massachusetts. Christine and her team bring a fresh perspective and enthusiasm for the arts to the Greater Boston Area and beyond.

About Beacon Gallery:

Beacon Gallery is located on Harrison Ave in the SoWa area of Boston's South End. The gallery offers original art from both the Boston area as well as around the globe. Representing local artists as well as showing European and Asian artists, Beacon Gallery connects emerging and mid-career artists with new and established collectors and institutions from around the world.